Warehouse Picker
Listing reference: mr_000253
Listing status: Cancelled
Apply by: 15 March 2021
Position summary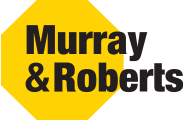 Industry:
FMCG & Supply Management
Job category:
Stores and Inventory
Remuneration:
Market related
Introduction
Applications are invited from suitably qualified candidates to fill the position of Warehouse Picker, within the Central Warehouse at Bentley Park near Carletonville, Gauteng. The successful candidate will report to the Supervisor Stores.
Minimum requirements
Suitable candidates must possess the following minimum qualifications and skills
:
·       
Grade 12 or equivalent academic qualification
·       Valid Forklift licence (Advantageous)
·       Knowledge of Microsoft Office, essentially Excel [Basic]
·       Verbal and written Communication Skills in English
·       Exceptional Housekeeping Skills
Suitable candidates must have the following work experience:
·       2 Years' physical experience in a Warehouse environment in materials management relating to inbound/outbound materials physical inventory, binning, stacking and picking practices
·       Export Packing and cycle count experience
     The successful candidate will be responsible for, but not be limited to:
·       Providing quality customer service to all stake holders
·       Receiving of goods, quality and quantity checks
·       Pack away, stacking, packing, picking and export packing
·       Proactively engaging with internal customers to resolve inventory queries
·       Ensuring effective inventory control
·       Actively involved in cycle counts
·       Loading/offloading of vehicles
·       Good Housekeeping
·       Adhering to the SHEQ procedures and policies
·       Maintain high security standards
The company will provide remuneration and benefits relevant and appropriate to the position. Preference will be given to Historically Disadvantaged South Africans (HDSA) candidates. Applications only open to South African Citizens / Permanent Residents.